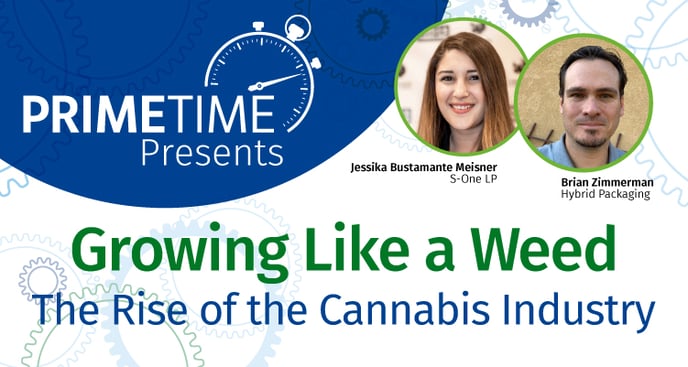 The perceptions of the cannabis industry have come a long way in the last few years.
Now, when people think of the cannabis industry, they see dollar signs. In the next four years, the global cannabis industry will top $50 billion dollars. Yes, that's billion with a "b".
Those numbers have digital label & flexible packaging converters coming out of the woodwork to get a piece of the pie. Our classic or sustainable line of flexible packaging films could be perfect for your growing business.
We have a solution, no matter what you're planning. Whether it's edibles, medical marijuana, or CBD oil, S-OneLP has the packaging solution for you.
S-OneLP's Jessika Bustamante Meisner was joined by Brian Zimmerman, the COO and founder of Hybrid Packaging and Label to dive a little deeper into the cannabis packaging industry and the company's journey into the flexible packaging market. They discuss the numbers, the rules and regulations, the trends, and most importantly, the products which could take your business from "mom-and-pop" to "big box".